Short film collaboration series
Throughout 2021/22 the company have been researching working with circus on film. The first of this series premiered at the National Circus Festival of Ireland in November 2022. Set in a derelict house in rural Ireland the female circus body attempts to translate movement from traditional apparatus to domestic structure.
Detached was a collaboration between artists Elaine Mc Cague and Olga Kuzmenko. Developed with support from the Arts Council of Ireland and commissioned by the NCFI.
These films form part of an ongoing lab to explore the crossover of artforms.
Images by Olga Kuzmenko
Performer: Elaine Mc Cague and Imogen Macrae.
---
March of the Cailleacha 2022
Commissioned by Ballydehob Jazz Festival and supported by the Arts Council of Ireland
The company in collaboration with artists Orlagh deBhaldraithe, Shane O'Driscoll and Donal Gallagher researched and developed a multidisciplinary evolution and expansion of the festivals annual Jazz Funeral Parade. Working in collaboration with local community groups, through skill sharing workshops the parade and spectacle of March of the Cailleacha took place in the village of Ballydehob over Halloween 2022.
Image credits: Richard T Breathnach, Emma Jervis and Jason Lee.
---
Green Energy Project
The Green Energy Project is led by co-artistic director Jonah McGreevy and aims to make a very public display of cross company creative movement towards zero carbon performances in circus bringing energy consumption and production, as well as our movement to a carbon neutral future, center stage.  
The larger aim brings power consumption to the forefront of both the minds of circus performers and audiences. Encasing a vision of a carbon neutral future in beautiful mechanisms and highly artistic performances.       
The longer term aim is the concept to be used freely by multiple companies and we have agreements for the mechanism to feature in a Tumble Circus production and as part of collaborations with Asylum Production in Callan in 2024.       
Contributing partners include Aoife Raleigh and Tumble Circus.
The Callan Energy Store
Part of a community engagement project that will radically reimagine the town's energy supply, The Callan Energy Store – a pop-up energy store in the heart of Callan, Kilkenny – is an initiative led by Asylum Theatre with members of Loosysmokes.
The Callan Energy Store was a playful, interactive space created in April 2022 where you were invited to examine your energy consumption, explore the possibilities of your own energy production, and sign up to the Callan Climate Accord.
Supported by the Creative Ireland Action Fund this initiative supports creative, cultural and artistic projects that build awareness around climate change and empower citizens to make meaningful behavioral changes.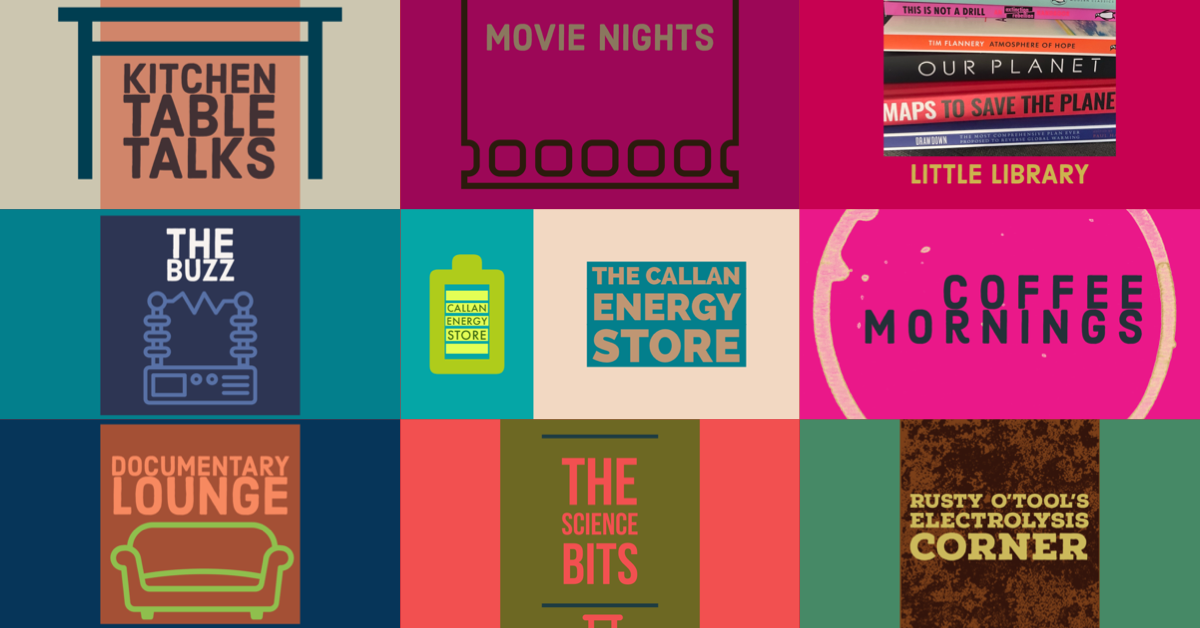 ---
Associate Artists at Circus Factory, Cork 2021-2023
In the role of Associate Artists, Elaine Mc Cague and Jonah McGreevy will support Circus Factory's delivery of their mission by providing professional engagement with Circus Factory activities and users, and supporting Circus Factory's vision as a centre for innovation and creation for the Circus Arts.
A major part of this role involves mentoring Circus Factory members at different stages in their artistic careers.
Supported by the Arts Council of Ireland.
https://circusfactorycork.com/